SAT分析性写作几乎都包含论据分析。很多学生在写作时常遇到一个问题:分不清不同论据在文章中的作用。小编就通过本篇文章,就这个问题进行详细的解答,希望帮助同学们离成功的SAT写作更近一步!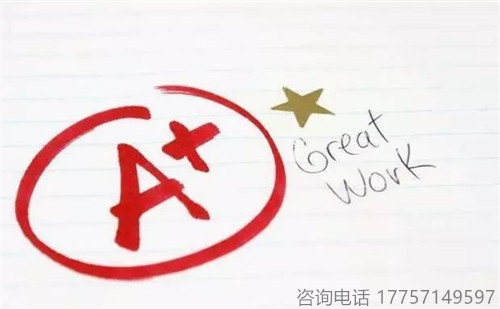 议论文作者通常采用多种论据来支持想要表达的观点,如:
● Fact
● Statistics,
● Anecdote,
● Current Events,
● Quotations from experts' opinion
● Examples,
● Results of Study/Survey/Experiment等等。
根据论据在文章中所起的作用可以将论据分为四类,以The Official SAT Guide中的 " Let There Be Dark " 这篇文章中的论据为例:
1.类论据是难以辩驳的事实、数据或研究Fact, Statistics, Results of Study/Survey/Experiment:"Our bodies need darkness to produce the melatonin, which keeps certain cancers from developing, and our bodies need darkness for sleep."
这类论据诉诸读者的逻辑,其作用无外乎为作者观点提供客观的支撑,给予作者更多的可靠性从而让读者信服。
▲ 学生范例:
The author is sure to include hard evidence, an irreplaceable component of argument, in his article to support his claim. He refers to the function of darkness for our cancer prevention and sleep. This makes his work credible and believable and readers are confident of what we are being told is correct and true. The objective non-refutable fact backs up the claim that darkness is valuable. Without the evidence, his passage would not mean a thing to us readers and we would never be able to believe what he has said.
2.第二类论据是引用专家或机构的观点Quotations from experts' opinion:"…the American Medical Association has voiced its unanimous support for 'light pollution reduction efforts and glare reduction efforts at both the national and state levels."
这类论据诉诸权威,其之所以能够支持作者的观点,在于读者相信专家或机构的可靠性,认为他们是相应领域的权威,从而把对他们的信任转移到对作者的信任。
▲ 学生范例:
The author is able to build his point with the agreement of a respected authority, which we assume has great authority and are trustworthy. He quotes the American Medical Association's support for reducing light pollution in the paragraph. The citation from the authoritative source gives writer credibility so the reader is more likely to agree with him. Through citing authorities' opinion, the author successfully transfers their trust and belief in those authorities to his own argument.
3.第三类论据是时下的新闻或例子Current events and Examples:"Every religious tradition has considered darkness invaluable for a soulful life and the chance to witness the universe has inspired artists, philosophers and everyday stargazers since time began. In a world awash with electric light…how would Van Gogh have given the world his 'Starry Night'?"
这类论据在支撑作者观点的同时,帮助读者理解作者的观点在现实中的实际应用,与自身产生联系从而更可能支持观点,这类论据既诉诸读者的逻辑又诉诸读者的情感。
▲ 学生范例:
The author's argument is furthered by his use of specific examples. By alluding to the function of night in religion, art, philosophy, and more specifically in"Starry Night", a painting famous for its dark night, the author informs reader that there are something invaluable about darkness. This urges the readers to think that they should preserve this night; otherwise we would not miss a lot of human treasures. The cited examples help readers to see a particular demonstration of nights' importance—how it plays out in the real world, and thus readers are more likely to agree with the author's claim.
4.第四类论据是个人经历或名人轶事Anecdote and Personal Experience:"At my family's cabin on a Minnesota lake, I knew woods so dark that my hands disappeared before my eyes. I knew night skies in which meteors left smoky trails across sugary spreads of stars."
这类论据诉诸作者的情感而非逻辑,通过经历的描述将话题变得更加生动人性化,同时这类描述通过措辞通常会饱含情感如忧伤、愤怒、开心等,读者也会产生相应的情绪从而支持作者的观点。
▲ 学生范例:
The author starts his article off by recounting a personal story – a night spent on a Minnesota lake with skies "in which meteors left smoky trails across sugary spreads of stars", which resonates with readers. Bringing in personal experience adds a human element to his argument that the night is too wonderful to lose. By drawing in his readers with a personal anecdote, the author generates a strong emotional connection and the readers will be filled with the same awe and love for the serene night with the author. This provides a baseline of sorts for readers to find credence with the author's claims.
通过以上议论文中各类论据的作用和写法的详细介绍,相信大家在写作中可以不用再惧怕分析论据了,同时也可以把SAT写作中学到的批判性思维应用到以后的学习和生活当中。
更多SAT写作的备考方法可以咨询杭州新航道的在线老师,也可以直接联系杨老师:17757149597。